I have a quiet, comfortable space, with tea and coffee available.
Sessions last 55 minutes.  I have availability on weekdays, evenings and weekends.
I will ask you to complete a short questionnaire about your mental wellbeing  when we begin working together and again on our last session together.
I typically suggest one session per week, although this can be varied to meet your needs.
The therapy room is on the ground floor, with one step to access the house from the outside. There is a downstairs toilet available for client use.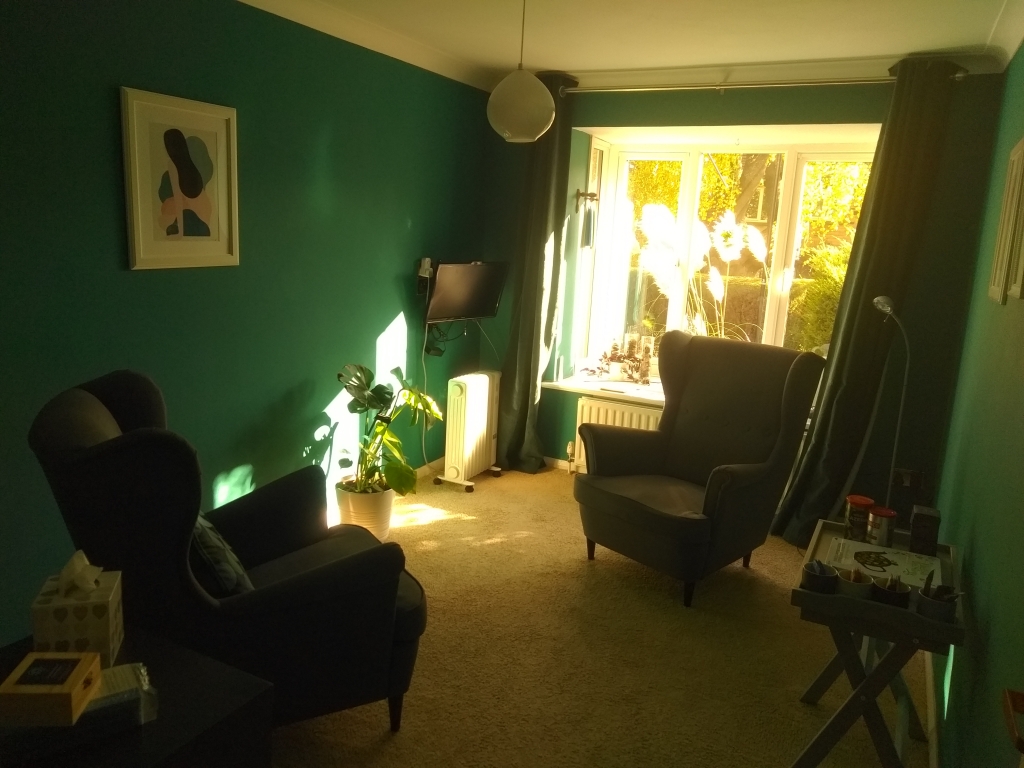 The therapy room